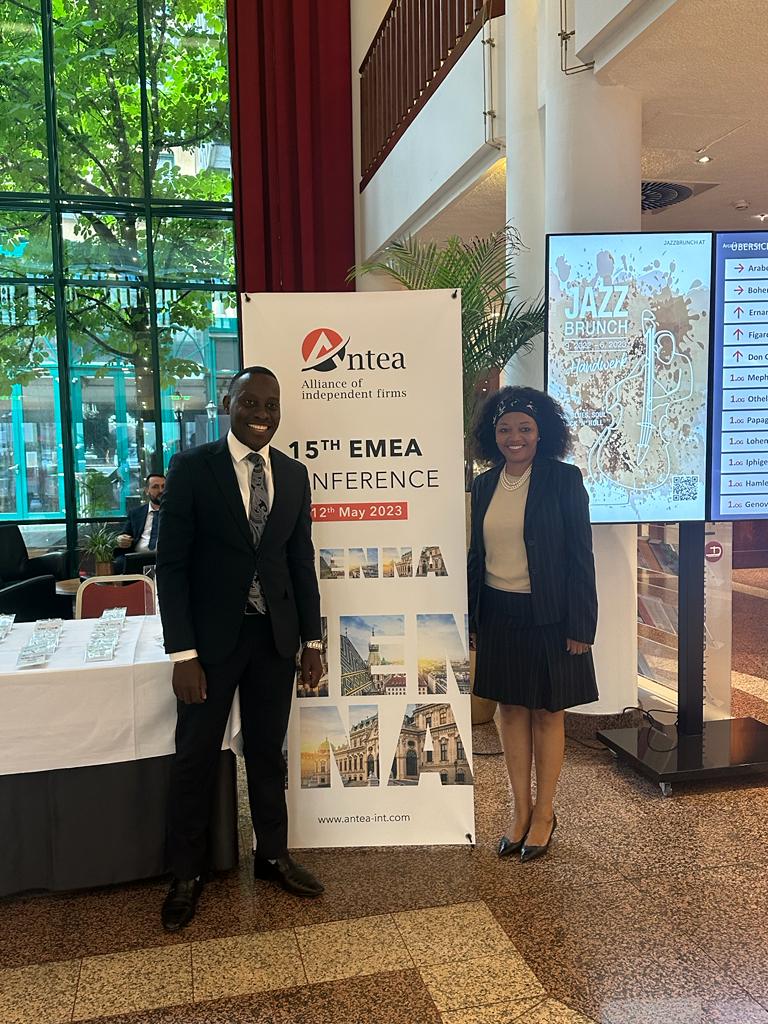 ANTEA, the Alliance of independent firms headquartered in Barcelona, Spain, recently hosted its 15th EMEA conference in Vienna, Austria. The conference was attended by 55 members from Europe and America, and Situs from Tanzania was the only representative from Africa. It was an honor for Dennis
Mwesiga, founder of Situs Attorneys at Law, and Georgina Nyambura, a management consultant, to attend this prestigious event.
The conference was well-organized by the host member, Daniel Hubner of Hubner & Allitsch, a family-owned consulting firm. The itinerary included a dinner a day before the conference at the Griechenbeisl, a highly regarded restaurant with exceptional cuisine. The attendees had the opportunity to taste traditional Viennese dishes, including classical regional favorites. The conference itself was enlightening, and the discussions revolved around investing in Environmental,Social, and Governance (ESG) as responsible companies, as well as Digital Transformation and marketing.
The conference also provided an opportunity for Situs from Tanzania to network with other independent firms and exchange ideas and best practices. The discussions were informative, and the attendees
shared their experiences of managing their businesses even during the pandemic.
The closing dinner at Zum Weissen Rauchfangkehrer, a restaurant with a combination of rich history, offered a cozy and rustic atmosphere with delicious food. All in all, it was an enlightening global experience with a touch of fun.
In conclusion, the 15th EMEA conference hosted by ANTEA in Vienna, Austria was a success. Situs from Tanzania was honored to be a part of this event and looks forward to attending future conferences hosted by ANTEA. The conference provided an excellent opportunity for Situs to network with other independent firms, gain valuable insights, and establish new connections